Aircraft Weight and Balance Tutorial
Adding and Editing the aircraft list.
The app is pre-loaded with 3 default aircraft.  A C152, C172, and PA-28R-20.  If you would like to add 3 of your own aircraft, you will have to remove the default aircraft from the list or purchase the full version of the app.  The free version is limited to 3 aircraft profiles.  Aircraft can be remove by long-pressing the aircraft in the list you would like to remove.  See 'Removing Aircraft' below.
Add a new aircraft by pressing the "Add New Aircraft" button.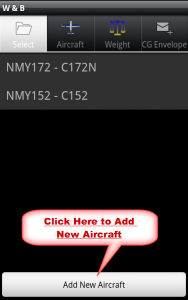 Enter the Registration number or "N" number of the aircraft.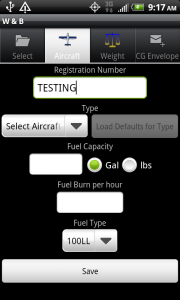 Next select the type of aircraft from the drop down list.  Select "Custom Type" if you would like to add an aircraft that is not listed.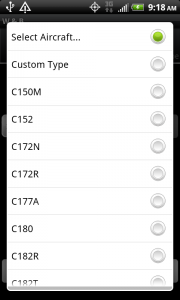 After selecting the aircraft type from the list, click the "Load Defaults for Type" button to load the default values for the selected aircraft type.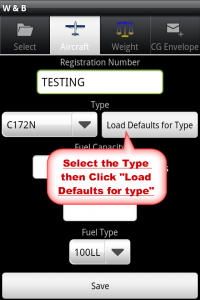 Press the "Save" button at the bottom to save your new aircraft.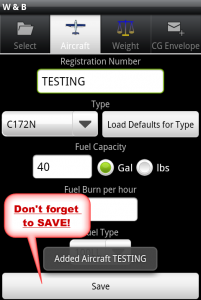 You can edit the details of you aircraft such as empty weight, seating rows, baggage areas and Center of Gravity envelope.
Remember to SAVE your CHANGES before you exit!
---
Removing Aircraft