Density Altitude Calculator
Density Altitude Calculator for Android
Accurately calculate the current Density Altitude using Elevation, Pressure, Temperature, and Dew Point.  It only takes a few seconds to check the Density Altitude for your current location and it could save your life.
Features
Load weather and elevation data from the nearest airport.
Use your current elevation based on GPS position.
Search from a database of over 20,000 Airports worldwide. (Including voice-to-text search)
Preferences for Unit of Measurement
Quick conversions between all Units of Measurement
Speak results out loud (New in version 1.3)
Share results via email (New in version 1.3)
Download for FREE from the Google Play Marketplace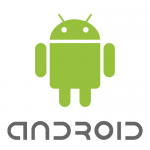 What is Density Altitude?
Density Altitude can be extremely hazardous to the unprepared aircraft pilot.  The performance of an aircraft can be degraded significantly with High Density Altitude conditions.
Density Altitude will affect:
The amount of lift generated by the wings (reduction in density reduces the wing's lift.)
The efficiency of the propeller or rotor
The power output of the engine — power output depends on oxygen intake, so the engine output is reduced as the equivalent "dry air" density decreases and produces even less power as moisture displaces oxygen in more humid conditions.
The aircraft will accelerate slower on takeoff as a result of reduced power production.
The aircraft will need to achieve a higher true airspeed to attain the same lift – this implies both a longer takeoff roll and a higher true airspeed which must be maintained when airborne to avoid stalling.
The aircraft will climb slower as the result of reduced power production and lift.
Due to these performance issues, a plane's takeoff weight may need to be lowered or takeoffs may need to be scheduled for cooler times of the day. Wind direction and runway slope may also need to be considered.
Other Density Altitude Information
The following In-Flight video is an example of an Aircraft accident related to High Density altitude Conditions.  Thankfully no one was killed, but everyone was hurt and the pilot will need a thorough review of his judgement capabilities and may loose his pilots license.
The FAA made this video about Density Altitude  just a few years ago I think