Aircraft Weight and Balance
Calculating the Weight and balance of and Aircraft is a requirement before any aircraft flight.  Your Cessna 172 will likely need to sacrifice fuel if you intend to carry 4 adults above ground level.
Using the Aircraft Weight and Balance Calculator App for Android will make quick work of calculating Weight and Balance during your pre-flight preparations.  Use one of the predefined aircraft for quick use or customize and save your aircraft values for a more accurate calculation.  Create Unlimited Aircraft Profiles (Free version limited to 3 aircraft) using an Aircraft Template or enter your own values for a custom Aircraft Type.
Download for Free!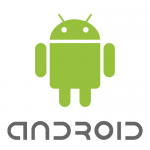 from the Google Play Marketplace
Aircraft profiles are completely customizable and Templates are available for many General Aviation Aircraft models. Works with Two, Four, Six, Eight+ Seat aircraft.  Calculate Weight & Balance for A Cherokee Six, Beechcraft Bonanza, or a King Air. The number of seating rows and baggage areas are unique and customizable for each aircraft.
Save your personal weight in the app preferences and you will never have to enter it again.  The app will automatically place your weight in the Left Front Seat of the aircraft every time it launches.  Enter the existing seat weights and they are saved if you change your aircraft selection allowing for quick recalculation between multiple aircraft without reentering values.
Fuel is displayed in English units (Gallons or Pounds) or Metric Units (Liters/Kilograms).  Complete support for Metric units within the aircraft values will follow in a later update to the app.
Aircraft Templates included in Version 1.0 (Submit a request for A/C Type Template addition)
C152
C172N, C172R Cessna Skyhawk
c177A Cessna Cardinal
C180 Skywagon
C182 Skylane
C206
PA-28-140 Cherokee Cruiser
PA-28-180 Piper Archer
PA-28R-200 Piper Arrow II
PA-32-300 Piper Cherkoee Six
Cirrus SR22
Diamond Star DA-40
Mooney M20J
Beechcraft Bonanza V35B, F33A
Read the Tutorial Document for a detailed explanation of all features of the Aircraft Weight and Balance App for Android.