X-Wind Assistant Android App
Cross Wind Assistant Android App is designed as a training tool for Flight Instructors and Student Pilots.  The app has a database of over 21,900 airports and 26,600 runways worldwide.  It integrates with over 4800 online METAR stations across the globe and provides cross wind component calculations for all runway directions automatically or manually.  The Cross Wind Assistant App is easy to use and will help Students Pilots visualize wind conditions during the takeoff and landing phases of flight.  if ever a picture was worth a thousand words, this is it.  Flight Instructors and Flight Schools could use the App to help students quickly understand the go/no-go decision on a windy day.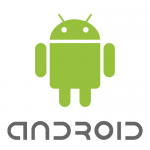 Download from the Google Play Marketplace for only $0.99
Search Term "Cross Wind Assistant"
Help – Explanation of Features
Features
Quickly determines the closest airport and preferred runway direction for landing utilizing GPS and Cellular Network position.
Overlay a nearby METAR station onto an airport without local weather conditions manually or automatically by preference.
Show or hide private airports by simple preference.
Nearby METAR stations listing is updated when you change airport in view.
Displays real-time Nautical Mile distance from the airport selected.
Manually enter wind speed and direction.
Updates METAR from Internet using WiFi or Cellular Network on supported devices.
Uses caching to reduce data downloaded and improve application performance.
Search for Airport by Name, ICAO, or ATA using integrated Android search.
NEW in 1.4 – Search for airports from main screen by ICAO, ATA or name.  Exact matches will automatically load into view.
NEW in 1.4 -Runway Surface indication by color.
Preferences
Wind Gust Factor On/Off
Cross Wind Component custom warning level
Load the closest airport at startup or load fixed airport every time
NEW in 1.3 – Auto loading of closest METAR station on airport without local weather
Show/hide private airports
NEW in 1.4 – Filter airports with Turf/Dirt/Gravel only runways
Customize number of near airports and METAR stations listed
Airport Data
The database of airports has been integrated directly into the Cross Wind Assistant application to improve the runtime performance.  I have done my best to provide completely accurate data however, there is always a possibility of mistakes.  I assume no responsibility for the accuracy of the data provided!  It is your responsibility as a Pilot to verify all data provided prior to use for any flight.  Please check all related NOTAMS and local weather sources prior to a flight to an unknown area.  I will validate and update data as much as practical but your assistance in spotting errors is always appreciated.
Please report any invalid airport data to rick@ricklettow.com
Development
Update May 27, 2012 Version 1.5
Cross Wind Assistant Version 1.5 includes improvements and bug fixes related to GPS and Network location loading.  It also added an indicator if Wind Gust is used in Cross Wind Component Calculation by adding a 'G' to the crosswind component value.
Update May 17, 2012 Version 1.4
Version 1.4 includes enhanced database searching capabilities and a runway surface indication by color for known runways.  Over 500 additional airports have been added for the United States and over 200 additional weather stations across the globe.  As always, if you find errors within the database please notify me by email.
Update April 29, 2012 Version 1.3
Version 1.3 includes many fixes and updated airport data.  Android Search Key integration will allow you to find the airport using the name, ICAO or ATA code (City and State to follow in a later version).  International METAR stations have been included for many additional countries.  Also included will be much improved accuracy of airport and weather data for Canada, Italy, United Kingdom and China along with many updates to airports within the United States.
Update January 3, 2012 Version 1.2
Version 1.2 has cleaned up the startup process and vastly improved install speed.  There was some sacrifice of app size but the performance was well worth it.  There are various bug fixes and improvements included.
Release December 7, 2011 Version BETA 1.1
As a pilot and the developer of this application, I am very commited to making this app work.  Please submit any problems you experience and I will correct them as soon as possible.  X-Wind Assistant App is still activly in development.  More features, improved graphics and more data is in the works.  Expect the next major update after the holiday season.  Happy Holidays.
Please post Bugs and Problems on this page with the device you experienced the problem.
Where is the iPad version?
It is my belief that while Apple holds a great portion of the tablet and smart phone market at this time, the tide is rapidly changing.  Android devices are cheap, reliable, plentiful and the platform is actively and widely developed.  For a lower cost and more capable device, consider using an Android based Tablet.
---